A naked woman covered in tattoos is found in Times Square with your name across the middle of her back? If you are FBI agent Kurt Weller(Sullivan Stapleton), this is a problem, a clue, and a potential storm of confusion wrapped into one. It doesn't help that the Jane Doe comes in the form of the beautiful Jaime Alexander(Thor). This is the basis of the new NBC series Blindspot, a show hoping to do big things for the network as the new shows start to unfold this fall.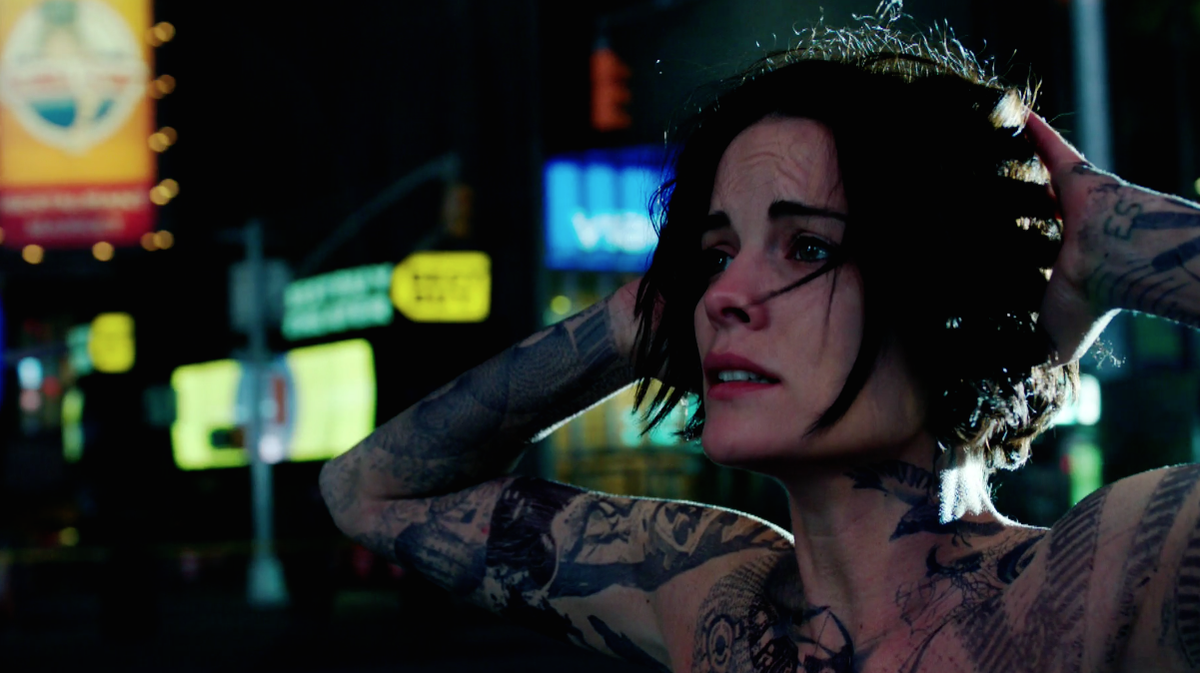 The discovery of Alexander's woman in the streets sets off a web of conspiracies and a hunt that will culminate in a connection back to Weller. Why is his name on her back? Who put it there? Who put her in New York? Is there a terrorist attack planned? The good thing about a new series with very little clues is that it remains unpredictable. This will extend the series past other more functional and safe shows. Creator Martin Gero has executive produced short run series like Dark Matter, The L.A. Complex, and Bored to Death. Blindspot is his baby and hopefully a chance to get a full season of episodes.
The show co-stars Audrey Esparza and Rob Brown, but appears to be a show centered around Alexander and Stapleton. You'll know him from the Cinemax series Strikeback and the 300 sequel, Rise of An Empire. You'll know Alexander from her role in the Thor films, The Last Stand and a number of TV series including Showtime's Nurse Jackie and HBO's The Brink. Here is a show that combines all the easy juicy elements of entertaining television. Thriller plotted storylines involving terrorism. Beautiful women. Men with just the right amount of facial hair and good action. Are you in?
If you want a serious thriller with some mystery and juice hanging off the end, give Blindspot a shot. Come back here for a weekly recap of each episode.